The Jewels of Happiness is a website about inner happiness. This happiness does not depend on outer circumstances – places, people, money or success – but wells up spontaneously from within. Outer happiness eventually fades away, but inner happiness is lasting and fulfilling!
THE INSPIRATION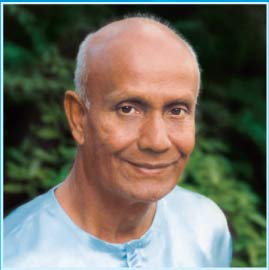 Our site draws its inspiration from Sri Chinmoy, a spiritual teacher who was also a poet, author, artist, musician and athlete – a true 'renaissance man' whose timeless wisdom and boundless creative output have inspired millions.  
 THE EDITOR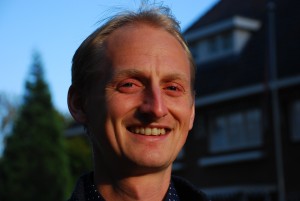 Abhinabha Tangerman lives and works as a freelance journalist in Amsterdam, The Netherlands. He is a dedicated marathon runner with a PB of 2:27 and also loves to write, sing, act and play guitar. Abhinabha has been a student of Sri Chinmoy since 1998 and has lived a  spiritual life for over sixteen years. For him this includes about two hours of meditation per day, running to keep physically fit, eating a healthy, vegetarian diet and abstaining from drugs and alcohol. Right from the start of his meditation-life he has been offering free weekly meditation classes in his home city.